We feature world-class athletes who perform extreme trampoline shows for fairs, festivals, halftime shows, corporate entertainment, parades etc. Olympic type routines, skis, snowboards, wall, ball, and other stunts all take place to a great soundtrack with incredibly charismatic jokes and commentary. Flippenout produces "Heart Pounding Entertainment"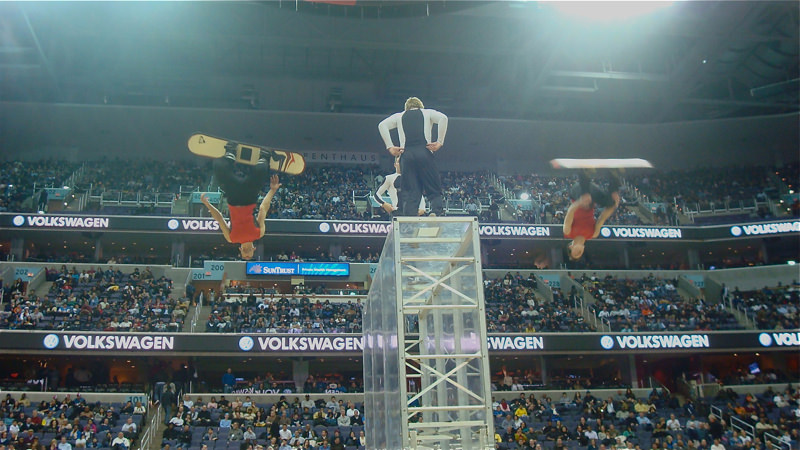 We are a team of the top athletes from North America including Olympic Medalists, National Champions, National Team Members, Ninja Warriors, professional action sports athletes, Olympic Hopefuls, and top tier show professionals.
We have vast experience performing at a large variety of venues. NFL football fields, NBA courts, parade floats, parking lots, fields. Shows can be done both inside and outside.